Skip to content
Our Colorado office continues to grow with the addition of Jim Pfeiffer to our geophysicists' team. Jim has over 23 years of experience in project management, planning, implementation, and interpretation of geophysical surveys
Throughout his career, Mr. Pfeiffer has successfully performed hundreds of geophysical surveys for clients in the government and private sectors. Jim has designed and presented geophysical training workshops for state DOTs and FHWA. He is an active member of the Society of Exploration Geophysicists, the Denver Geophysical Society , and the Environmental and Engineering Geophysical Society (EEGS). Mr. Pfeiffer is a registered professional geophysicist in the state of California and a registered geoscientist in the state of Louisiana. He can be reached at (303) 818-4091 or jpfeiffer@colliergeophysics.com.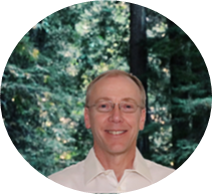 We are excited to have you with us, Jim!
Collier Consulting is currently looking to expand the company's geophysical team in the Denver, Colorado area. We are accepting applications to fill a number of job openings for senior level geophysicists, junior level geophysicists, field technicians, and office support staff. If you are interested in applying for any one of these positions, please contact us at (720) 487-9200 or submit your resume to info@collierconsulting.com.