Skip to content
Stop Maintaining and Start Managing
HYDROS is the premier cloud-based software for water data and asset management designed to help you collect accurate data then quickly visualize, search, map, and export data in a variety of formats. With many custom options, HYDROS software can be a multi-purpose, multi-use tool for municipal, industrial, agricultural, private, and government organizations.
HYDROS enables you to maximize your most important resources – your staff and your data. HYDROS enables you to minimize the most time-consuming processes you have – data collection and manipulation. HYDROS enables organizations of any size to explore and visualize their data across various web browsers and devices.
HYDROS requires no hardware installation, no maintenance, and no expensive software/database licensing. HYDROS never goes out of date. The software continually updates and improves to include new features that clients receive automatically and free of charge within their software tier. Enterprise security, data backup, disaster recovery compliance, and server redundancy are standard.

Ask for a free HYDROS demo today.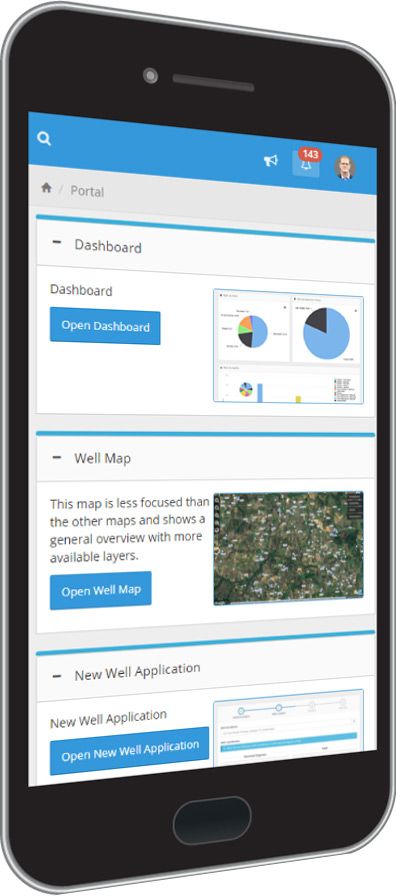 Features
Workflow Management & Tracking
End-to-End Online Data Capture
Interactive Graphs & Mapping
Customized Reports
Water Production, Well Monitoring, & Invoicing Workflows
Customized Alerts
Access at Work, Home, or in the Field
Nothing to Install, Device Independent
No Licenses or Hardware to Maintain
Enterprise Level Security, Availability, Redundancy, & Data Backup
Custom Solutions
Software can be structured to any Client's needs
Tailored data migration
In-house training included